Brian McConaghy
---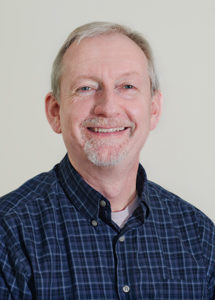 Brian McConaghy, Founding Director of Ratanak International, was a Forensic Scientist with the Royal Canadian Mounted Police for 22 years. For 19 of those years he performed his duties with the RCMP while setting up and running Ratanak International as a volunteer. Brian is a man with a burden for the people of Cambodia. Having grown up in Belfast, Northern Ireland, Brian knows what it is like to live under the stress of political turmoil.
Brian first visited Cambodian refugee camps in Thailand in 1989. What he witnessed there appalled him. This experience led him into Cambodia several months later, only to find conditions worse than in the camps. This was the start of a long journey that has taken Brian and Ratanak International through many challenging and rewarding times in their desire to be servants of the Khmer people.
After visiting Cambodian refugee camps and seeing a documentary on Cambodia, Brian was moved to study the complexities of this country and to do something to alleviate the suffering. The result was a charity named after a little girl he saw dying in that documentary.
Brian never got to meet Ratanak but she changed his life. His dedication to the people of Cambodia is a reflection of the person of Jesus Christ at work in his life.
The challenge for Brian in Cambodia has been immense from the start, often traumatic and overwhelming but also full of hope and even great joy. Yet his goal remains the same: Keep pushing ahead, saving one life at a time, in the name of Jesus Christ.