Putting down roots
By Brian McConaghy, Founding Director
The Khmer Rouge had a famous saying during the Killing Fields genocide: "When pulling out weeds, remove the roots and all."  It's a chilling quote, especially as we look back to how they followed through on it. Their cleansing campaigns to "purify" the nation and associated civil wars killed approximately 3 million Cambodians. Wave after wave of innocent people were sent to torture prisons, forcibly extracting confessions to false crimes and names of imaginary accomplices. Tragically, most were still killed. Their families, babies and pregnant wives were not spared. The Khmer Rouge would arrest their "accomplices", continuing the cycle of torture, confession and execution. Of the estimated 15,000 Cambodians imprisoned at Tuol Sleng (a school turned torture prison), only seven are known to have survived. All in an effort to "remove the roots." 
Survivors describe it differently. One woman said she felt "like a tree pulled up by the roots, and then watered with boiling water, causing that tree to wither almost to death." Her statement points to the Khmer Rouge saying, but expressed from the point of view of a struggling victim, fighting to survive, gasping for air. She was one of the many victims of gender violence, forced to marry a Khmer Rouge soldier or face execution. 
The Khmer Rouge wanted to preserve a pure Khmer heritage, and would arbitrarily pair couples in mass wedding ceremonies across the country. The trauma of violent rape both inside and outside of marriages continues to affect modern day Cambodia. The roots were not allowed to passively dry and wither; they were actively scorched.  
It reminds me of a Bible passage that paints the opposite picture. In Psalm 1, we read that the person who delights in the law of the Lord is like "a tree planted by streams of water, which yields its fruit in season and whose leaf does not wither – whatever they do prospers." Streams of water give life to the tree. Its leaves flourish and bear fruit, cultivating new life. That's God's desire for each of us – that we would flourish. 
It's probably no surprise to you that after 27 years of being in Cambodia, Ratanak is in it for the long haul. Rebuilding a society that has been systematically torn apart – roots and all – does not happen overnight. It happens slowly, as we walk alongside Cambodians to help new trees grow deep roots – whether that means journeying with survivors of exploitation as they find freedom, hope and dignity, or working with Cambodians to protect those who are vulnerable from being trafficked. 
Over the past few months we've been introducing you to our new projects and partnerships, and we're going to introduce you to one more in the next article. These are new grassroots partnerships with local Cambodian organizations. They are small, but growing, initiatives by Cambodians wanting to help Cambodians. Their love for their country and people is so amazing to see, and we want to come alongside them, equip and empower them so that the fruit of their labour is multiplied.
These grassroots organizations are putting down the roots that were so violently pulled out during the Killing Fields. With your help, we want to water their efforts so they can grow and flourish, and become like trees, "planted by streams of living water." Thank you for joining us in this journey of planting, watering and putting down roots in Cambodia.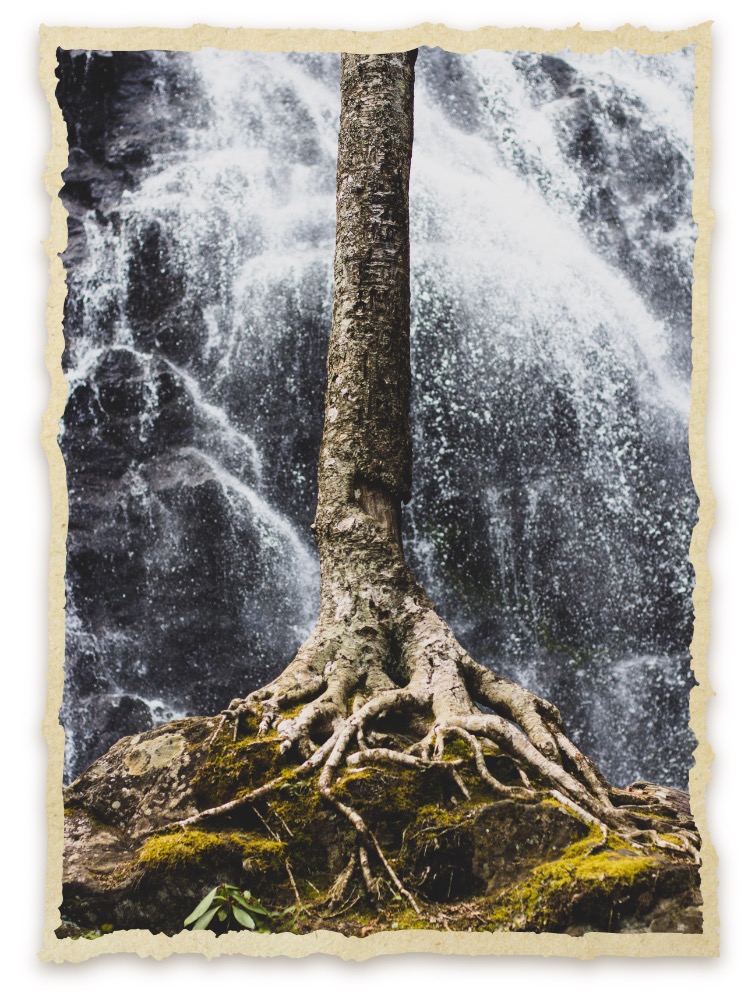 FOR HOPE AND DIGNITY
By Joy Kwa, Strategic Communications Manager
What's the first question you ask when you meet someone for the first time? Often the conversation will go something like this: "Hi, my name is ____," followed by another question, "What do you do?" The exchange inevitably moves to our day jobs. It's such a big part of our lives that it's easy to find our identity in our work, as if our self-worth is measured by how successful we are. 
But while such expectations can weigh heavily on us, it doesn't usually bring us to a place of extreme vulnerability. For those working in garment factories, their biggest struggle is seeing value in themselves, and this often leads to a downward spiral of despair. Many of them are young women who come from poor families in rural provinces, and they carry the burden of their family's debts. They quit school at a young age to find work and send money home. When they arrive in Phnom Penh, they find themselves isolated in an unfamiliar environment, separate from their families as they struggle to find their feet and start a new life. 
Factory workers are considered a lower class in Cambodian society, and that's how they see themselves. They can stand for ten to twelve hours every day, constantly criticized for their work and asked to do more. Going to the bathroom for longer than three minutes results in yelling and verbal abuse. Managers demean and ridicule them, calling them names and insulting them… and after a while they start to believe it. They feel worthless. They take in the comments they hear daily and it becomes their identity. Their despair and feelings of worthlessness breaks them down emotionally. Into this environment enters the trafficker or pimp, promising wealth and opportunity. One study found that 74% of the respondents indicated they had worked somewhere else prior to working at a KTV (karaoke bar), and of those almost 66% used to work in a factory. Another study found that 51% of women working in massage parlours previously worked in factories.*
That's why we're reaching out to women working in garment factories in partnership with a grassroots Cambodian organization. "Women of Hope" is located in Prey Tea – one of the largest garment factory districts in Cambodia, with approximately 20,000 isolated young people working in the factories. 
Nary and her husband Sophorn lead this project and are committed to building relationships with those working in the factories. Their desire is for Cambodian workers to not only have education and life skills, but also experience life transformation and know their worth. They are surrounded by an immense need, but it doesn't scare them away. Instead it drives them to do more. Through this program, factory workers learn Khmer, English, computer skills, and can take classes to finish their high school education. Additionally, they receive life skills and counselling. "We're trying to build their confidence and encourage them to speak the truth." Nary explains. "For some of them, they've never experienced love from their parents or their neighbour. But for us, we see that love is very important for them. They want to have somebody to love them and show that they are special and they are valuable." 
Just like our identity is not defined by our 9-5 jobs, their identity is not defined by being garment factory workers. We are all created in the image of God, created for a purpose. We have value not because of what we do, but because of who we are in Jesus. Because God Himself came down to earth to be tortured and shamed so that we could have citizenship in Heaven. Because He deemed us so valuable that He sent Jesus to die for us. That's where their worth and freedom lies, and that's where our worth is too. It is no different for us – we have that in common with them.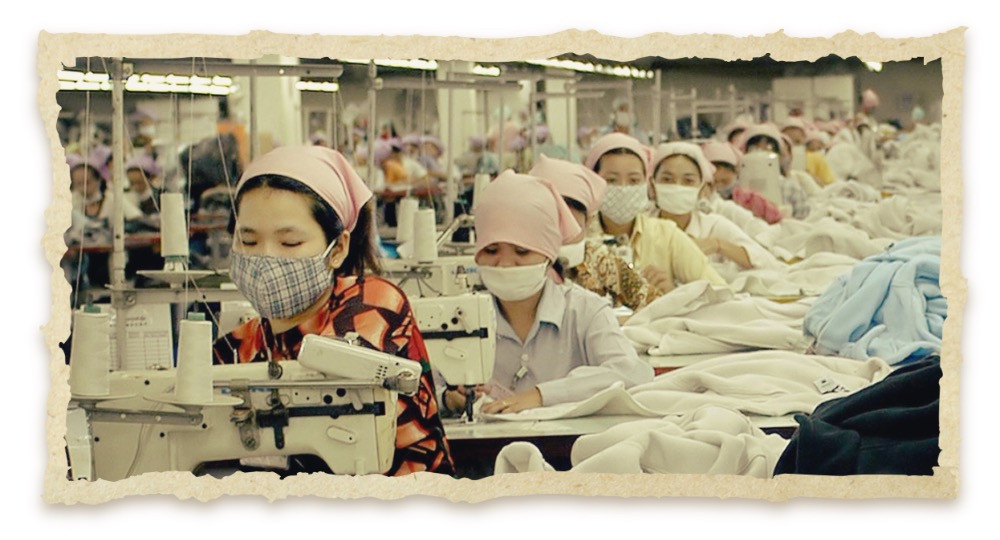 *   *   * 
What does it mean to be "rooted"? To us at Ratanak, growing roots means constantly striving, serving and going deeper to help heal the wounds that are so embedded into Cambodia's history. Ratanak has grown as a grassroots organization, and it often surprises me how God has used us, small as we are, in larger circles of influence. It's only natural then that we work alongside other grassroots organizations as they transform their nation and fight for freedom. Thank you for faithfully supporting and encouraging us through the challenges and the successes, as we seek to be a blessing to Cambodians.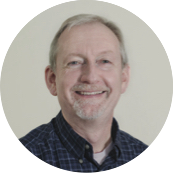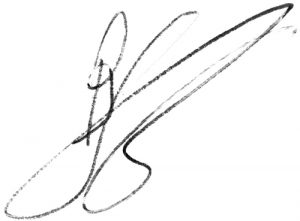 Brian McConaghy
Founding Director
Yes! I would like to be a part of multiplying freedom and impact:
* Meeks, Daphne, and Glenn Miles, Dr. "Hard on the Heart" Examining the Risk Factors and Vulnerabilities of Hostesses at KTV Venues in Phnom Penh, Cambodia. September 2013.
Miles, Glenn, Dr, Theresa Geyer, Olivia Blase, Rachel Ding, Kathryn McCallum, and Zoe Miles. "Strive No Matter What" Assessing the Vulnerabilities of Female Massage Workers in Phnom Penh, Cambodia. September 2014.